Tickets
Tickets purchased within 7 days of concert will be held at the door.
Eclectic Music and More
John Gorka
Singer/Songwriter
Antje Duvekot opening
Thursday, March 6, 2014 • 8pm
Tickets: $20/advance, $22/door, $10/teens 12-17,
children under 12 are free with paying adult.
Unitarian Fellowship, 4th and C Streets, Ashland
"Listening to John Gorka sing, one can get goose bumps all over. There are many reasons: fresh lyrics, a stunning emotional baritone and his twisted humor." -New York Times
Rising from a milieu of lovelorn singer-songwriters, John Gorka illuminates instead with his trademark wordplay, twisting, turning and tying words and phrases in the way a balloon artist creates comples creatures from simple balloons. Few contemporary songwriters coax language as deftly as Gorka.
Gorka's keen ear picks up the stories of those along his path, folding them into poetry and song. His keen perceptiveness inspires people from all over the world to share their stories. By involving those tales in his music, he escapes the trap of introspection that hobbles less gifted singer-songwriters. His shy, almost self-effacing stage presence focuses attention on the songs. His versatility on guitar and piano keeps his sets musically interesting, while his rich baritone effortlessly executes his bidding.
Gorka received his first guitar as a Christmas gift, though Gorka alleges that his older brother stole it from him shortly thereafter. He eventually learned, instead, to play the banjo, and began performing in a folk music group at his church.
In the 1980s, Gorka attended Moravian College in Bethlehem, Pennsylvania and joined the Razzy Dazzy Spasm Band which would also include guitarist Richard Shindell. He later began performing solo at the Godfrey Daniels coffee house as the opening act for various musicians who toured there. These included Nanci Griffith, Bill Morrissey, Claudia Schmidt and Jack Hardy.
In 1984, Gorka took first place at the Kerrville Folk Festival. Since then he has toured with artists such as Suzanne Vega, Shawn Colvin, Michael Manring, Christine Lavin, Dave Van Ronk, Cliff Eberhardt, David Massengill, Frank Christian and Lucy Kaplansky.
In 1987, Gorka cut his debut album, I Know, for the Red House label, winning acclaim for his songs' subtle wit and acute character observations. After a move to Windham Hill, he issued 1990's Land of the Bottom Line, followed two years later by Jack's Crows. With 1993's Temporary Road, Gorka garnered significant airplay from country outlets with the single and video "When She Kisses Me," resulting in tours supporting Mary Chapin Carpenter and Nanci Griffith. For 1994's Out of the Valley, Gorka traveled to Nashville to team with producer John Jennings, who recruited guests including Carpenter, Kathy Mattea, guitarist Leo Kottke, and Fairport Convention drummer Dave Mattacks; Between Five and Seven followed in 1996, and two years later he returned with After Yesterday. Company You Keep, which followed in early 2001, featured guest spots from Carpenter, Patty Larkin, and Lucy Kaplansky. 2003 saw the release of the typically introspective Old Futures Gone. It was followed in 2006 by Writing in the Margins. So Dark You See appeared in 2009.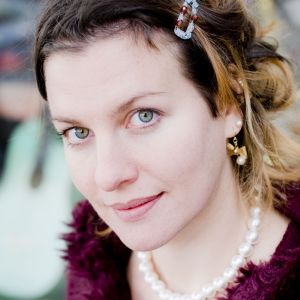 Antje Duvekot holds three top songwriting awards including the Kerrville New Folk Competition's Best New Folk Award, Boston Music Award for Outstanding Folk Act, and Grand Prize in the John Lennon Songwriting Contest. Her first recording, Big Dream Boulevard, was produced by Seamus Egan of Irish-American group Solas. Her second, The Near Demise of the High Wire Dancer, and her latest New Siberia were produced by Richard Shindell. When her song "Merry-Go-Round" was used in a Bank Of America commercial campaign in 2007, Duvekot's career really took off.